Redefining Success
How Paradiem Helps Our Clients Bridge The Gap Between Family & Finance
From providing a life of abundance for your family, to supporting the causes you care about… At Paradiem, we believe you have the power to do more with your money.
We help our clients move from "building sandcastles" with their money—aka, compartmentalizing their financial success and personal/spiritual success, rather than looking at their life's work as one big picture…
…To building KINGDOMS—earthly and eternal embodiments of their hard work, their love of family and community, and their deeper sense of values and purpose.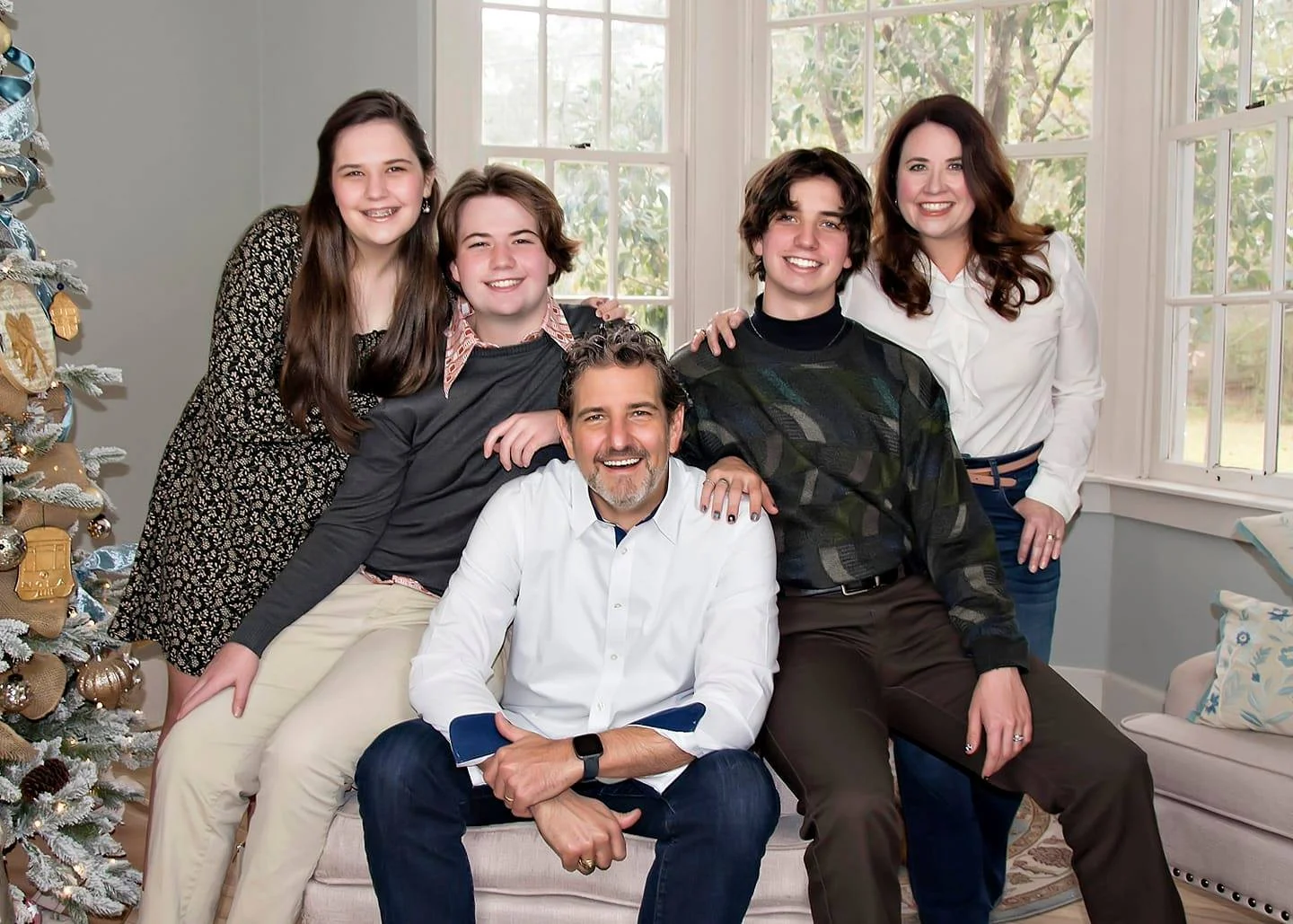 Most financial advisors are well-trained in building sandcastles. They know a lot about using fancy systems, strategies, and tools to put money in and get more money out. But they often fall short when it comes to:
Understanding how today's financial choices can impact your family tomorrow
Saving on capital gains taxes
Preparing for important transitions in the family business
Developing systems for doing more philanthropic work
…As a result, the "kingdoms" they build rarely withstand the waves of life. Sure, they may look beautiful from the outside—but when a storm rolls in, the walls come down.
We've seen this time and time again throughout history. From Biblical figures like King Solomon and King David, to modern day "kings" like some billionaires and politicians…
…Many great leaders have lost control of their wealth, their legacy, and their destiny. They made careful decisions about their money, but they forgot to consider how their financial wealth could impact those truly priceless parts of their life:
Their marriage. Their children. Their grandchildren. Their faith. Their values.
Was the money itself the problem? Of course not. But money does add pressure. Wealth exacerbates existing points of weakness. And when the waves come rolling in, a foundation built on financial ROI alone will crumble.
At Paradiem, We Help Plan & Construct YOUR Family's Ideal Kingdom
We don't believe in cookie-cutter plans or one-size-fits-all systems. We work closely with our clients to redefine success, on their own terms. We develop highly customized, values-driven financial plans that at once…
Increase their financial return on INVESTMENT & savings on taxes
Enhance their return on INTENTION—so they can make more discerning choices about their wealth management and ensure that their money is supporting their long-term goals and deepest-held values
The result? A kingdom strong enough to weather the waves of life.
A financial plan that supports your family, marriage, faith, business, community, and more.
An increased family connection that deepens and evolves over time, instead of eroding or dissipating.
A lasting legacy that reflects your deepest-held passions and values, and blesses your family for generations to come.
Ready To Start Building A Kingdom?
Schedule A Free Consultation Now!
More Than A Decade Of Impact
For more than 10 years, Paradiem has been helping families…
Discover their deeper purpose and mission
Enhance their relationships and communication within the family
Eliminate or avoid over $1 billion in unnecessary taxes
Increase overall charitable giving by over $1.7 billion
Increase lifetime giving by over $500 million
…Without any negative impact to their business growth, desired lifestyle, or generational inheritance.

**This is for informational and illustrative purposes only and not to be considered a guarantee of results. Actual results vary from case to case.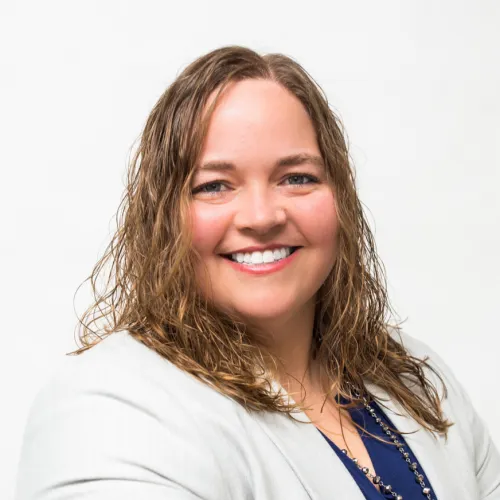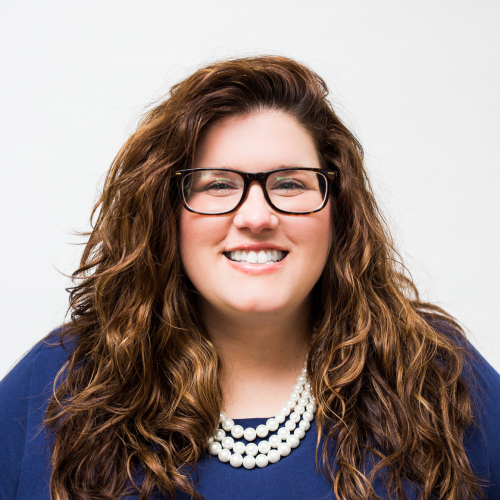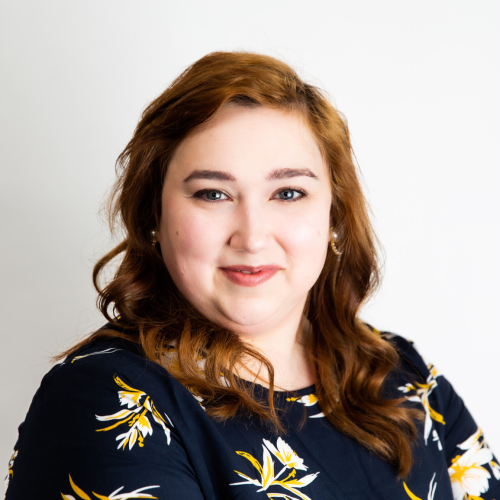 President & Chief Investment Officer
Eric Dunavant
Eric L. Dunavant is an author, speaker, consultant, serial entrepreneur and philanthropist who has been in the financial services industry for over two decades. A Certified Financial Planner™, Qualified Kingdom Advisor™, and Financial Planning Association affiliate, Mr. Dunavant has helped hundreds of families and businesses discover simple, holistic strategies for saving on taxes, giving back to causes they care about, and setting up systems for multigenerational success.
Having experienced a family tragedy in his youth that ultimately led to the loss of his father's business, bankruptcy, and a rift between some family members, Mr. Dunavant understands firsthand the importance of having a sound financial strategy geared toward the best overall outcomes for your family. He believes that financial success doesn't stop at considering how many dollars you have in the bank—but that professionals must also take into consideration a family's overall happiness.
In addition to his certifications, Mr. Dunavant is also a two-time winner of the New Orleans City Business Money Maker award, a back-to-back recipient of the New Orleans Area Five Star Professional Wealth Manager award, and Safe Harbor's Real Man of St. Tammany Parish. He's also an accomplished writer, having received a number of accolades for his book, What If We've Been Doing It All Wrong?, which uncovers the ways in which our worldview often disrupts our financial behaviors. Eric has been featured in a variety of media outlets such as New York Times, Wall Street Journal, and Business Insider.
Outside of his work, Mr. Dunavant is a proud husband and father of three caring, engaged children. It is the Dunavant family's deepest desire that they impact lives by teaching the power of intentional generosity. In keeping with their mission, Mr. and Mrs. Dunavant are the proud founders of To All With Love—a faith-based nonprofit dedicated to the fight against world poverty. Eric's greatest passion is to empower those on the path to abundance to create transformation that lasts for generations.
More about Eric? > CLICK HERE <
CCO and President of Operations
Sandy Tackett
Sandy joined the Paradiem team in 2008 and currently serves as Chief Compliance Officer and  President of Operations. In her position, she oversees the compliance program and all aspects of the client experience, including onboarding, distribution management, and everything in between. She also handles the HR responsibilities, helps to maintain the compliance program, and assists in managing the billing and financial responsibilities of our firm. Sandy received her bachelor's degree in Business Administration and has a background ranging from a personal assistant to a District Training Supervisor.
Sandy grew up in southwest Louisiana and has lived on the Northshore since marrying her husband, Reggie, in 1995. Together they have three children and six beautiful granddaughters. Sandy and her husband are recent empty-nesters working together on their bucket lists and traveling as much as possible. When she has time to relax, she loves watching reality TV, spending time with family and friends, traveling, and being an active member of First Baptist Church Covington.
President of Transformation
Carl Drury
Carl has been with Paradiem since 2014 and is President of Transformation. Carl oversees our personal and business transformation services.
He received a bachelor's degree in Mechanical Engineering from Purdue University in 1989 and worked as an engineer for several years before taking on positions in marketing, strategy development, and business management.  In 2007, Carl began serving families by helping them find clarity in what they want to accomplish with the relationships and resources entrusted to them and develop and implement plans to help them effectively accomplish their goals.
Carl grew up in Louisiana, but at the age of 13 moved to Indiana when his father passed away.  He has two adult children and is married to his lovely wife, Sherri.  Carl and Sherri love to travel and have both been on several mission trips throughout the world.
Vice President of Financial Transformation
Dani Wauchope
Dani Wauchope has been with Paradiem since 2008 and is the Vice President of Financial Transformation. Dani works to help families determine what they would like to accomplish and uses her technical skills and expertise to accomplish those goals. She has a gift for communication and the unique ability to bring all parties involved in planning—families and their other advisors—together to create a unified implementation. Dani is not only key to Financial Transformation, but she also plays an important part in the Family Transformation. Dani is a proud graduate of Indiana Wesleyan University, where she graduated at the top of her major with a bachelor's degree in Management and Business Administration and a minor in Intercultural Studies.
Dani and her husband, Orrette, currently reside in Staten Island, New York. She is passionate about serving and engaging people. In college, she was awarded the Servant Leader award for her service on campus and in the community. She loves serving internationally, creating opportunities to take teenagers to other countries to experience the culture and gain an others-focused worldview.
Vice President of Family Transformation
Thea Lowery
Thea joined the Paradiem team in 2012 and currently serves as the Vice President of Family Transformation. In her role, she heads up our Family division, working alongside families to better communication and bring family unity and involvement in the planning process. Thea has a bachelor's degree in English and a minor in Psychology from Indiana University. Her degree, along with her diverse work history, gives her a unique and creative approach to projects, processes, and family dynamics. She has a gift for working with all personality types and seeing the beauty in differences.
Before joining Paradiem, Thea worked in project management and project coordination for a startup tech company. She felt her previous position was missing the element of working more closely with people and families, which is her true passion.
In her down time, Thea, her husband Dan, and son Jackson, enjoy spending time with family and friends. They share a love for the Cubs and are dabbling in golf. Thea was previously a member of Junior League and has a heart for helping and serving others.
Vice President of Business Transformation
Russell Riggs
Russell has been with Paradiem since 2016 and started as a Financial Planning Analyst. In 2018, Russell became the Vice President of Business Transformation. He builds out and identifies opportunities to improve business planning services with a legacy-driven focus. In addition to this integral role, Russell also develops and manages financial reporting and analysis tools for Paradiem. He serves in his current role with a passion to help business leaders identify God's plan for their lives and business, and to help them see those plans become a reality all for the glory of God and His Kingdom.
Before working for Paradiem, Russell worked for Avis Budget Group, leading both Airport and Local Market operations across Texas, Oklahoma, Louisiana, Mississippi, Alabama, and Florida to improve performance in sales, operations, and profitability.
In his down time, Russell, his wife Kellie, and two children, Elmir and Annabelle, enjoy spending time travelling, being outdoors, and being with friends and family.
Vice President of Investment Strategy & Lead Advisor
Kristina Schuler
Kristina joined Paradiem in April of 2021 as an Associate Advisor on our Intentional Ownership team and currently serves as Vice President of Investment Strategy and Lead Advisor. She works alongside Eric to serve and guide our families and businesses on their financial journey. She also serves on the Paradiem Investment Committee, which holds our team accountable to distinguished Kingdom values and practices.
Kristina earned her Bachelor's degree in Finance, as well as a Chartered Retirement Planning Counselor designation. Having gained extensive knowledge in many areas of finance over the past 16 years, her passion and focus is assisting clients with their investments and financial planning needs.
Kristina and her husband, Ryan, currently reside in Covington, Louisiana with their two sons, Jaxon and Quinn. In addition to serving at their church, Kristina has previously served as Treasurer of the PTA, as well as President of the PTO at her sons' schools. In her spare time, she enjoys DIY projects with Ryan, as well as working out and time with family.
Article copyright 2023 by Marquis Who's Who. Marquis Who's Who was awarded 8/4/2023. Rating is valid for 2023 and based on insight and interviews to determine eligibility. Monetary compensation was paid for the marketing of this Who's Who award. The statements and opinions expressed in these articles are those of the authors. Paradiem, LLC cannot guarantee the accuracy or completeness of any statements or data. For current Paradiem information, please visit the Investment Adviser Public Disclosure website at www. Adviserinfo.sec.gov by searching with Paradiem's CRD #158200.
Director of Operations
Ray Marie Fenger
Ray Marie joined Paradiem in 2017 as Lead Office Coordinator. She then became the Director of Operations in 2020. Her position is fundamental to the day-to-day operations of the organization, assisting both planning and investment teams, and attending to any client needs that may arise. Ray Marie recently earned her Bachelor of Science degree in General Business Administration from Louisiana State University Shreveport.
Previously, Ray Marie was a manager at a local chiropractic clinic, where she was integral in making sure that patients received the care that they needed. She also taught for 10 years at the early childhood level, taking children from their very first steps to their first steps into their Kindergarten classrooms.
In her free time, Ray Marie loves reading, spoiling her nieces and nephews, annoying her neighbors by belting show tunes around her apartment, and being a recreational Crossfitter.
Director of Relationship Management
Christopher Callahan
Christopher joined the Paradiem team in February 2022 and is currently our Director of Relationship Management.
Christopher and his wife, Mallory, welcomed their first child, Elleanna Grace in May of 2022! Christopher is passionate about his marriage and future family. He often says, "A couple does not fall in love, they grow in love and that takes time and intentionality!" He believes that unified marriages can make exponential impact on the next generations.
Prior to joining our team, Christopher served his community for eleven years as a full-time minister at a local Church. This is where his purpose was clarified, and his leadership was developed. Christopher has studied in Israel, participated in global missions, and has been considered by many as a mentor. He believes his purpose is to come alongside individuals, families, and communities to help them discover their unique design and identify the good work in which they were created for.
Christopher is ecstatic about being a part of the team because he loves to meet new people and desires to play a part in equipping others to make an impact in their home and community.
Investment Associate
Dakota Taylor
Dakota joined the Paradiem team in June of 2022 as an Investment Associate on our Intentional Ownership team. He works alongside Kristina and Eric to serve and guide our families and businesses on their financial journey. Dakota assists with research, administration, and client care with the goal of one day serving our clients as an advisor.
Dakota earned a Bachelors degree in General Studies from Southeastern Louisiana University in 2019, and was awarded "Intern of the Year" from Northwestern Mutual Louisiana/Mississippi that same year. After completing his internship, his desire for serving others through the financial services industry was solidified.
Dakota is married to his wife, Heather, and places a high value on cultivating their marriage, as well as relationships with others around him. He also enjoys doing ministry in his local community by preaching, leading small groups and mentoring when the opportunity arises. Some other interests that Dakota enjoys are anything classic or historic, reading good books, running & lifting weights, and time spent outdoors.
Dakota is excited to be a part of such an incredible team and looks forward to serving and building relationships with the clients of Paradiem.
Investment Associate
Nick Sharp
Nick joined the Paradiem family in 2022 and currently serves as an Investment Associate on the Intentional Ownership team.
Previously, Nick worked in the Lighting Industry, primarily in operations, with a few years in sales. Nick earned a Bachelors Degree in Business Administration from Liberty University in 2018. Nick has also served in ministry where he has been a part of planting two separate churches both in Houston, Texas and Atlanta, Georgia. He is excited to use his experience to learn and grow with the Paradiem Family and create new relationships with clients.
In his free time, Nick is committed to health and self-development. He enjoys working out, spending time with family and friends, and investing into or learning from others. In other spare time, such as a cheat day, you can find him at Chick-Fil-A.
Financial Transformation Associate
Hannah Trisler
Hannah joined Paradiem in January of 2023 as a Financial Transformation Associate. She works alongside the entire planning team to make sure that client meetings and experiences flow seamlessly.
Prior to joining the Paradiem team, she earned her Bachelor of Science degree from the University of Louisiana at Monroe and her Master of Science degree at Southeastern Louisiana University. She then worked as a Speech-Language Pathologist for 5 years in the school system with PK-3rd grade students. In this role, she worked with families tailoring their student's educational experience to fit their needs through detailed planning. She brings those same skills into her new position at Paradiem.
When not at the office, she loves spending time with her boyfriend and family, shopping for new collectibles, playing video games, and traveling.