Grow the Business
Case Study
Original Financial Impact

Late 30's/early 40's and 2 young children.
Owned a rapidly growing business with a desire to exit the business within the next 5-10 years.
They had 2 business loans and a mortgage totaling 12% of their assets.
Basic legal documents provided their children their entire estate at death.
No plans for a lifetime inheritance.
They wanted to be intentional with how they were raising their children but unsure where to start.
They didn't know what conversations to have around wealth and the timing of those conversations with their children.
There was a desire to be more generous but little clarity around the impact the family could make.
Reduce their annual income taxes
Minimize capital gains taxes on the sale of their business
Determine how much inheritance they would like to provide their children
Develop the timing to provide their children their inheritance
Eliminate at least $2.5 million in unnecessary estate taxes
Increase charitable giving by at least $15 million
Develop a plan to include family in giving
Created core values and family purpose statement for parents and adjusted as kids matured.
Equipped family members to speak into these in a way that resonated with their personal purpose.
Wrote letters capturing the family story and the vision and dreams for their children.
The family created "must haves" for the family to continue to fulfill it's calling.
Annual meetings to bring the whole family together to discuss financial and relational issues as were age appropriate.
Priorities and clarity for their giving focus.
Establish Family Foundation.
Engaged family in volunteering and mission trips.
We created a debt repayment plan that allowed them to be completely debt free in 2 years.
We utilized a Charitable Remainder Trust to avoid capital gains tax when the company was sold.
We created an inheritance strategy that provided each child the desired $500,000 lifetime inheritance and an insurance trust to provide $1,500,000 testamentary inheritance.
We created a charitable giving plan to strategically gift cash and asset gifts to take advantage of charitable deductions.
They directed all of their remaining assets to their foundation after their passing.
In 4 years their business grew to $12.3 million from $6.4 million.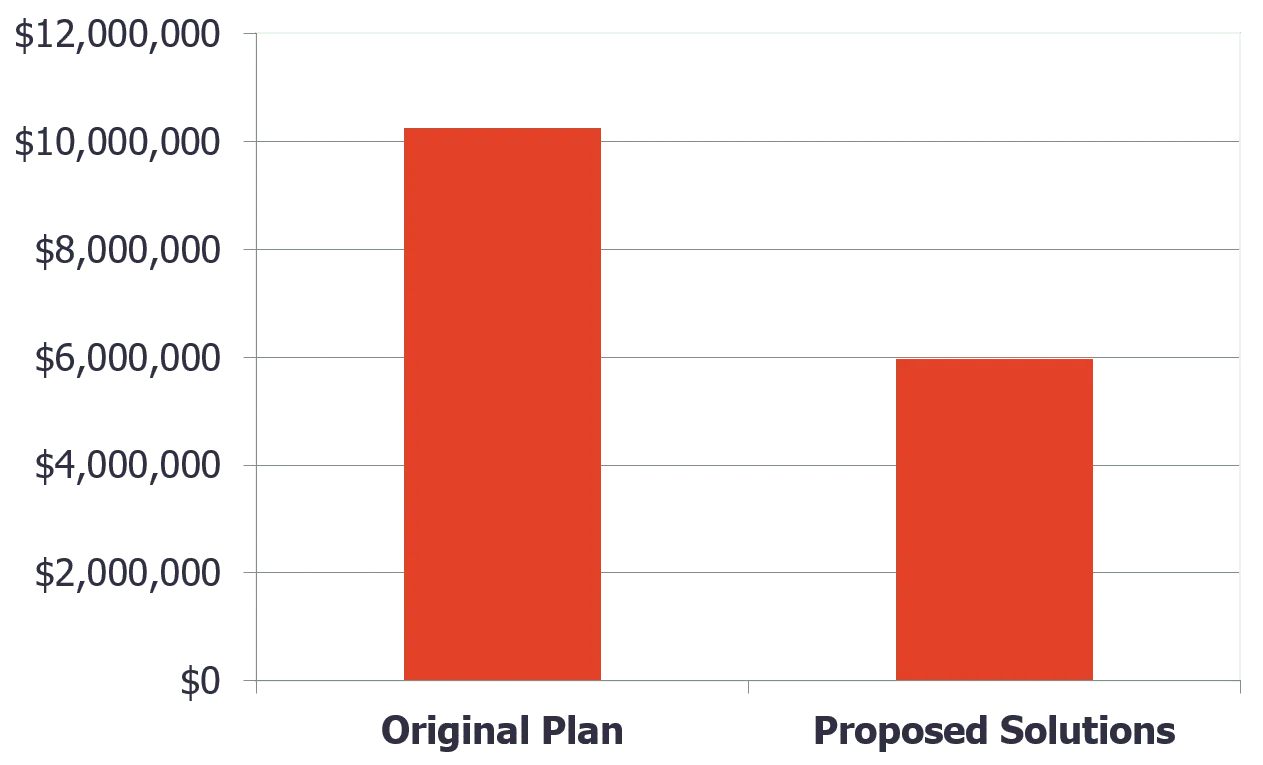 Capital Gains Tax on Asset Sale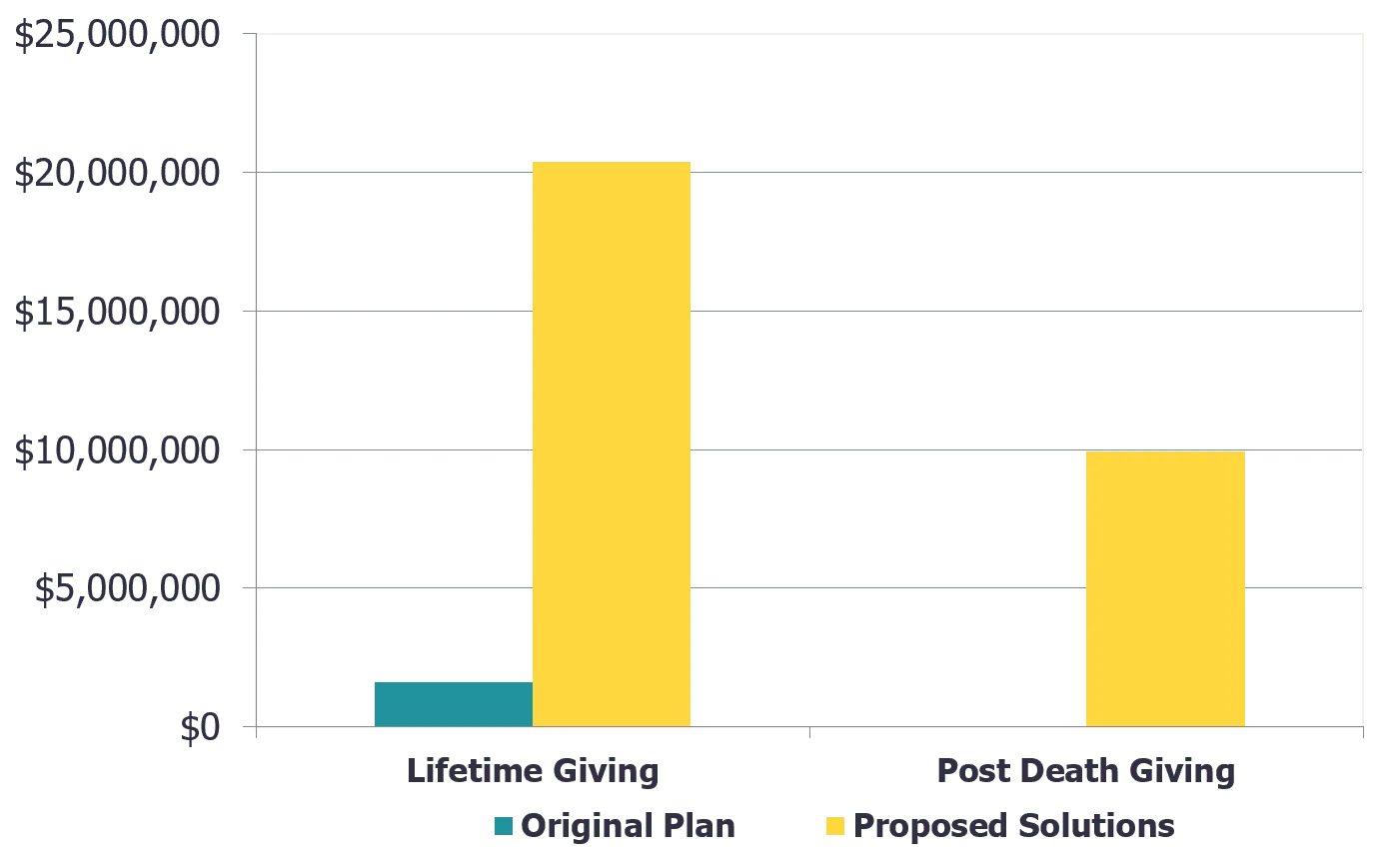 Case studies are for informational and illustrative purposes only and not to be considered a guarantee of results.
Actual results will vary with each situation.