Create Your Family Covenant In Covington, Louisiana
Uncover the Simple, Small-Town Magic Of Our Signature Paradiem Kingdom-Building Process
Ready to Create A More Intentional Plan For Your Money?
At Paradiem, we're committed to challenging social norms, disrupting the status quo, and redefining what "success" means for our clients.
But what does this look like, practically speaking?
At Paradiem, our Kingdom-Building Process is an experience like no other. When we work together, we invite you to not just leave your past beliefs about financial planning and wealth management behind…
…But to step back in time with us, to a simpler way of life, where visions are clearer and family values are at the forefront.
Your Living Room Or Ours?

Our work together may focus on building a Kingdom—but it starts in a living room.
The Paradiem process is designed to suit your specific needs in every way. For this reason, we're happy to provide virtual consultations with clients all over the U.S. Want to build your kingdom from the comfort of your living room? Great! We can make that happen.
However, for clients who want to kickstart their kingdom-building process with a high impact, values-aligning experience, we're proud to offer a really special option… Meetings right here in Covington, Louisiana.
Your Own Personal Mayberry
Your transformation can be enhanced with a flight to New Orleans, where our team will be waiting to pick you up and carry you across the water to our own personal Mayberry… Covington, Louisiana.
In Covington, we invite you to let go of the stress of everyday life and sink into a slower, more rhythmic pace so you can really get clear on what matters most to you. You'll check into the Southern Hotel—a 100-year-old institution that exudes charm and reminds us what life was like before we got so busy.
From there, you'll make your way over to the Paradiem office—a living room setup where we can really start to get to know each other, not just as business acquaintances, but as human beings.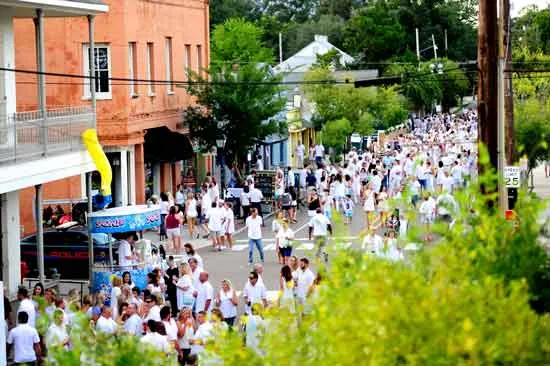 During your Impact Retreat we will have a 4-6 hour conversation in which we'll get crystal clear on the specific impact you want to be making in your family, community, industry, and the world at large.
We'll talk about where you are now in terms of your financial plan and family values. We'll discuss your family, faith, sense of purpose, values system, leadership, and how it all aligns.
From there, we'll get to work on identifying potential areas of difficulty that you and your family may or may not be aware of. We'll highlight the "cracks in your foundation" so to speak…
…So we can begin taking intentional steps to rebalance your sense of family and finance, and create the customized Kingdom Blueprint that will inform the rest of our work together.